SPRING EQUINOX CEREMONY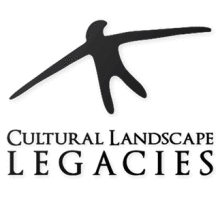 SPRING EQUINOX CEREMONY
AT FRANK'S HILL IN MUSCODA, WI.
Sunday, March 20, 2016. 3-5PM
You are invited to join us for a DESPACHO & FIRE CEREMONY with Adolfo Ttito Condori, visiting medicine man from Peru. Come join us at Frank's Hill for a traditional despacho ceremony with Altomisayoq, Adolfo Ttito Condori. Adolfo will give a brief teaching in Spanish with English translation about the tradition and purpose of the sacred offering known as a Despacho. He will also share his impression about the mounds. Participants will be able to offer prayers in the form of k'intus to the beautiful mandala of an Ayni despacho (An offering for Balance and Harmony). Upon completion, the despacho will be burned as an offering to the spirits. After the fire ceremony is complete, you are welcome to stay and learn more about the mounds and watch the sunset. The mounds are positioned in alignment with the rising & setting sun on the Vernal and Autumnal Equinoxes. Sunset will be approximately at 6:36pm. Participants should arrive by 2:45 p.m. to allow for time to hike to the top of the hill. It can be very windy here so please Dress warmly. You may wish to bring snacks and a beverage and what you need for your comfort for sitting on the ground. If possible bring a few flowers as a donation (carnations work best) and/or a donation of Love. Directions to Frank's Hill are as follows; from the north end of the Muscoda bridge at the intersection of STH 80 & 60, drive west on Hwy. 60 for two miles and turn north on STH 193. Park by the first gate on the east side of the road, a short distance from Hwy. 60, and walk to the top of the hill.
For more information please contact:
Ana Larramendi (contact up till 3-11): 608-255-4333, inomoxo@tds.net
Debra Schwarze: 608-604-5381, schwar@mwt.net