The Cultural Landscape Legacies Annual Tour – Saturday, October 17th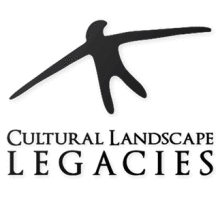 The Cultural Landscape Legacies annual tour will be held on Saturday, October 17th.  The focus of this year's event will be the Hopewellian mounds near Galena.  CLL Vice-President Don Greenwood has arranged an interesting tour for those able to attend.  Please RSVP by responding to this e-mail message or call (608) 739-3188.  Carpooling is available from Muscoda or you may meet the group at our first stop in Galena.  The itinerary is listed below.
October 17, 2015
8:45 a.m.

Meet at LWSRB Office in Muscoda for tour briefing and carpooling (202 N. Wisconsin Ave.)

9:00 a.m.

  Depart Muscoda for Galena, Illinois

10:30 a.m.

  Meet Ryan Getz, Director of Land Stewardship, Jo Daviess Conservation Foundation at Portage Mound site, 1221 Ferry Landing Road,  Galena, IL.

10:30 a.m. – 12:30 p.m.

Galena area Mound Tours
 12:30 p.m. Lunch break in Galena at Culver's
 

1:30 p.m.

Depart Galena for Gramercy Park Hopewell Mounds, East Dubuque, Illinois
 

1:30 – 2:15  p.m.

Self guided tours of Gramercy Park Mounds
2:15 p.m. Depart for return trip to Muscoda if carpooling. Those driving themselves can go directly home..

3:30 p.m.

Muscoda. Tour ends.
Anyone wishing to visit Frank's Hill or other area mounds when we return to Muscoda is welcome to do so.  Ask for directions if needed.  -Mark Cupp